Written by: Sam Isham
If you're looking to build in the upscale triangle area of NC, you are very likely searching for the best. As it turns out, there are a number of superb custom home builders who serve the Raleigh, North Carolina, Wake and surrounding areas and counties.
I decided to put together a list of some top custom home builders in Raleigh NC. These professionals know what they're doing and can help you get exactly what you want. The list is in no particular order of how good they are; in fact, you could hardly go wrong with any builder on the list.
Featured:
Best of the Best Custom Home Builders Raleigh NC Has to Offer
The companies listed below operate in Raleigh and Wake and surrounding Counties, but their work may very well span the enter Eastern and Central North Carolina. Some even extend their reaches to South Carolina. Some services you can expect from most for ideas and your inspiration are house plans, award winning model homes, design studio, interior design, among others. Can't wait to learn more? Following are some of the best of the best builders of custom fine and luxury homes in Raleigh and North Carolina triangle area:
1. SLiJR Construction – a Leader among the Custom Home Builders in Raleigh NC
I may be a little biased since I founded the company, but really, SLiJR is worth it's name in gold. If your goal is to work with a custom builder of residential homes that has the experiences necessary to make your dreams of a new home come true, then look no further. At SLiJR, we pride ourselves on coming up with the perfect plan and design for any project. SLiJR's team of experts take the time to understand your needs and then design a custom-built property that will exceed all of your expectations.
In deed, a Raleigh and the Wake County area custom builder is one who should be able to design and build a quality home that meets your core needs. They should also incorporating your must-have design preferences — and that's exactly what you get with SLiJR and it's dedicated team. Whether you desire a high-end luxury home with unique architecture or a small cozy home with the finest custom amenities, SLiJR can help.
In fact, SLiJR specializes in the development of homes within the residential and commercial property categories, bringing the best from each type that these structures to the other. Is it a one or two story home you need, SLiJR has the solutions for your needs. Our builders have received numerous awards, and we hire the finest contractors and sub-contractors in the business. By working with SLiJR, you can expect high-end luxury custom homes designs that fit your design and budget needs to be built in one of the most record times in the industry. The associates of SliJR are well know for their attention to creating exquisite details and are part of various national associations.
So if you are looking for the best amongst the best of the custom home builders in Raleigh or in Wake County, then contact us at SLiJR's and either myself or one of our helpful associates will help start to get the ball rolling and the process started in putting you in your dream home. We can design your home plan from scratch or give you some of our awe-inspiring house plans plans for inspiration and to get you started.
2. Grayson Homes – Among Top Raleight's Luxury Custom Home Builders
Grayson Homes is among the top among local new home builders of customized houses in Raleigh NC and the Wake area and neighboring counties. They have teams of professionals to help you with every step of the process. Grayson Homes is a family-owned company that was established in 1987 by Ralph Grayson and his wife, Sherry Grayson.
For decades, Grayson Homes has been building for people from all over the Triangle. They are dedicated to providing customers with the best and most personalized service possible. The company is built around teams of professional builders who interact with customers until they find just what they're looking for. And if that happens to be a house, then Grayson Homes builds it.
If you choose to work with a Raleigh custom builder of homes like Grayson Homes, then you can expect high-end luxury custom homes design that fit your new homes desires and budget needs.
3. Richard Gaylord Homes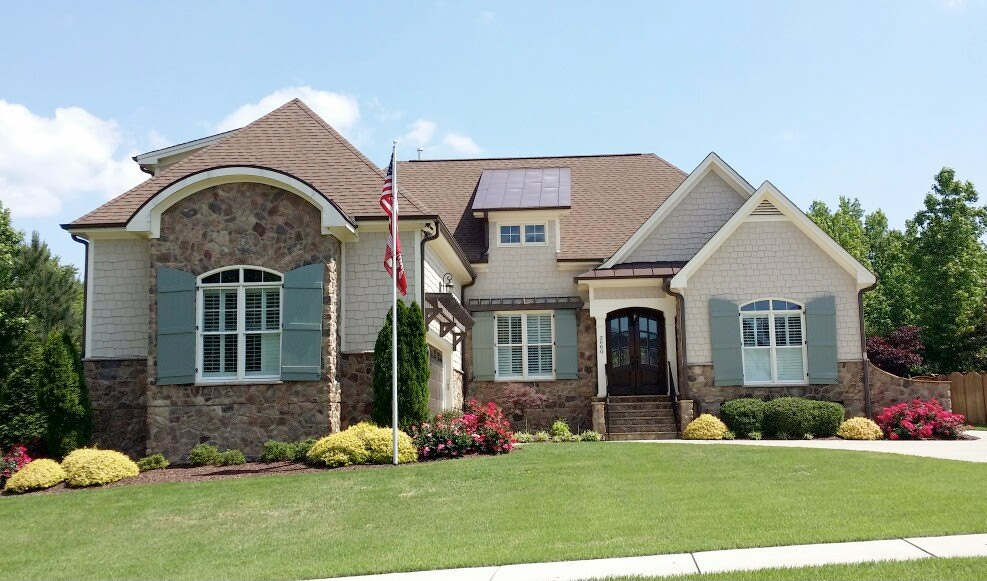 This family-owned home development company also counts among the elite group of custom home builders in Raleigh NC. The also service wake and the the sounding counties. The builders provide a variety of services including residential and commercial property development, design, and building. The company has been in the construction business for over 30 years and knows how to meet the demands of their customers. If you want a customized luxury home by a professional, then you should consider working with Richard Gaylord Homes.
4. Leland Builders, Inc
http://www.lelandbuildersinc.com/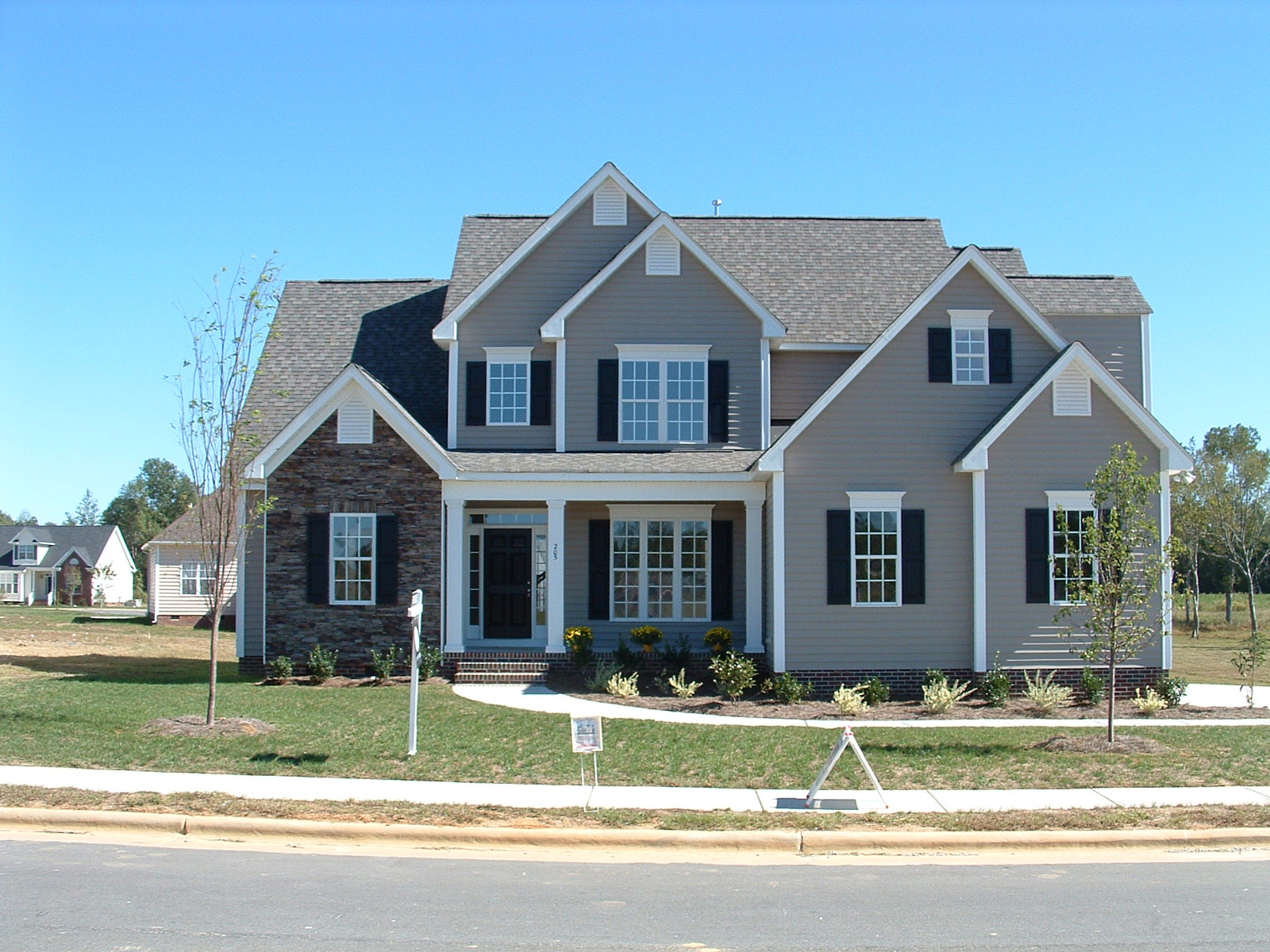 Leland Builders is also notable among the top custom home builders in Raleigh NC service area. They specialize in the development of homes within the residential and commercial property categories. If you are looking to build a 1 or 2 story home that is designed in exquisite details by a home building expert, Leland Builders has the solutions for your needs.
Leland Builders has been producing quality buildings since 1998 and it's associates have over 90 years of combined experience in the construction industry. By working with a Raleigh custom builder like Leland Builders, you can expect to benefit from them. For example, they take great pride in offering you high value with your custom house needs and and other custom built projects that fit your design and budget.
Featured:
5. Grayson Dare Custom Homes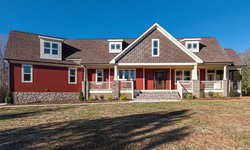 David Vines is the owner of Grayson Dare Custom Homes, which can be counted among the top luxury custom home builders in Raleigh NC and the surrounding areas. His background is notable for the fact that he was a former builder who decided to start his own company developing fine custom houses.
The firm is well known for their award winning home building expertized. It provides professional custom home construction for both residential and commercial purposes in the Triangle. They make it a point to outfit their construction workers with the latest technology that is making the custom home industry a more efficient way of building homes. The company is based in Durham, North Carolina and they are very focused on their clients.
6. Caudill Design Group
https://www.caudilldesigngroup.com/
Caudill Design is a home planning and design firm which is open to all clients hunting for a dream home. Caudill Design Group is one of the top custom home builders in Raleigh. They offer a variety of homes for different needs and budgets. They have impressive residential and commercial construction experiences and have been building custom designed homes for over 20 years and they know how to meet the demands of their customers.
7. Sage Built
If you are in need of custom luxury home builders in Raleigh, North Carolina and the neighboring areas, you may also want to check out Sage Built. They have built many high-end luxury homes that can be found on the market today.
Sage Built is the best custom home builder in Raleigh. They have taken the time to develop a process that will ensure your project is completed on time and on budget.
Sage Built has been in business for over 30 years and has completed hundreds of projects. They are recognized as one of the top custom home builders in Raleigh, NC.
Featured builder – SLiJR
8. Allure Homes
Allure Homes is a residential and commercial custom home development company that can hold it's own amongst the best new construction builders in Raleigh, North Carolina.
Allure Homes is a custom home builder with over 20 years of experience. It specializes in new construction and custom remodeling. Allure Homes has been building homes since 1997 and has grown to become one of the most trusted custom home builders in Raleigh, North Carolina.
Allure Homes uses modern technologies, materials and methods in construction. The company was founded in 2005 and is recognized throughout the Triangle area.
9. Capitol City Homes
Capitol City Homes is am exceptional custom builder in Raleigh, North Carolina. They are a full-service residential construction company that specializes in building new homes, additions, and renovations.
Capitol City Homes was established in 2009 with the goal of providing their clients with the highest level of quality service at an affordable cost.
The company employs a staff of professional builders who are committed to excellence, which is why their lead contractors have more than 15 years of experience. Their commitment to customer satisfaction is evident in their prices that are always competitive and in the high quality materials they use.
They provide free estimates, consultations, design services for new custom designs or existing homes, and property management services. They are dedicated to providing their clients with an exceptional experience from start to finish with every project that they take on.
10. Bonus custom builder – Paragon Building Group
Paragon Building Group is an excellent Raleigh, North Carolina builder of custom houses. It offers a wide range of services to meet the needs of their customers.
They build homes with a focus on quality and customer service. Paragon Building Group has been building homes in Raleigh for over 30 years and they are one of the best builders in Raleigh area of North Carolina.
They offer a wide range of services to meet your needs including new construction, additions, remodeling, and renovations. They also provide financing options so you can find the right loan for your needs.
11. Another Bonus Custom builder – Satterwhite Construction, Inc.
Website
Satterwhite Construction, Inc. is a custom home builder with a reputation for building homes of the highest quality. Committed to excellence in customer service, the company is known for it's dedication to making sure that their clients are happy.
Satterwhite Construction was founded in 1981 by Howard Satterwhite and his wife Elizabeth. Howard has been building homes for over 40 years and he has always had one goal – to provide excellent customer service.
Howard graduated from North Carolina State University with a degree in construction management and he has used his education to build beautiful custom homes in the Raleigh area ever since.
Conclusion
As you can see there are many exceptional custom home builders in Raleigh, North Carolina and the triangle area who provide a wide range of services that are designed to meet the needs of their customers. Choosing a Raleigh and Wake County custom construction home company is not an easy task, especially because there are so many of them in the market.
That said, I have one promise for you — you'll be in great hands if you choose us as SLiJR. We have the knowledge, expertise and passion to bring your vision to light. And we make the process easy for you from the beginning to when we hand you the keys.
Whichever company your search eventually leads you, let me wish you good luck in your search for the best home builders or builder for your design-build home needs.
About the Author